How to Create a Nature-Inspired Kitchen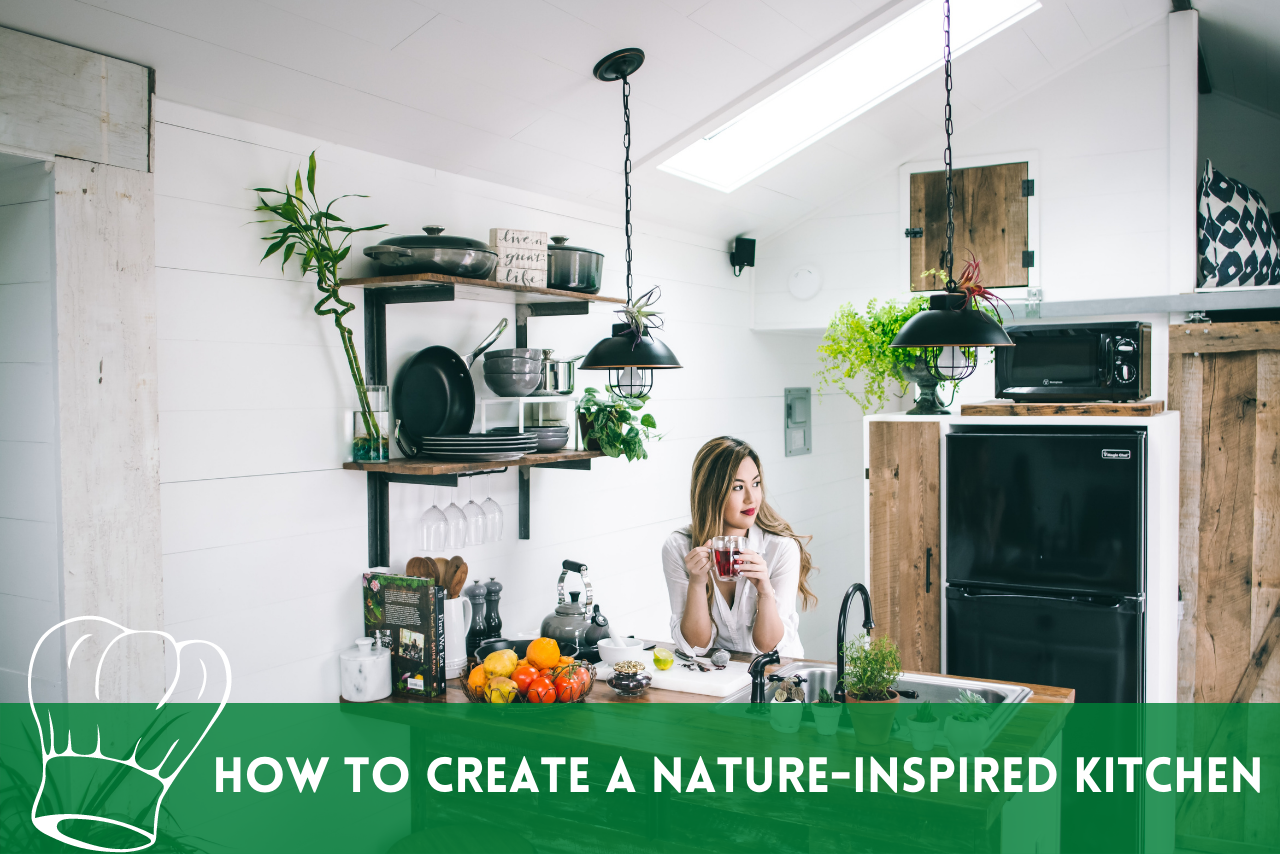 Making changes to your kitchen can be quite a challenge. It takes time and careful planning to achieve the look you want. Working with nature can add an element of fun and excitement to your kitchen, giving it an authentic and calming vibe.
If you're looking for a great way to create a nature-inspired kitchen, you've got a wide variety of options to choose from. There are many ways you can go about decorating your kitchen and turning it into a more natural, pleasant space. Here are some ideas for how to create a nature-inspired kitchen that fits well with your home design and style:
Walls and Interiors
To start, decide on the best layout for your kitchen design. Do you love bright colors? Then opt for bold and earthy paint tones such as reds, yellows, and blues. You can even go with a monochromatic paint scheme to create a sense of simplicity and harmony. These tones will contrast nicely against your walls & flooring, providing a cozy and warm feel. You can use these same colors to create a nature-inspired kitchen menu, too.
Lighting
Walking into a room bathed in cozy, inviting natural light can instantly boost your mood. Lighting is a crucial element as changes the entire ambiance of a room. With dozens of choices out there, natural light is still the most desirable option as it reflects everything about nature – beauty, energy, and serenity. Bringing skylights into your kitchen space will allow you to save more on energy. If you are looking to limit the use of artificial lighting during the daytime, larger windows are therefore an ideal choice.
Food Storage & Accessories Ideas
If you want an eco-friendly container yet elegant-looking material, ceramics and glass food containers could be your best bet. Spice herbs, grains, fruits, and vegetables are all kitchen essentials, and displaying them on a glass container can add value to the nature-inspired kitchen decor. Instead of using regular kitchen cabinets, consider purchasing ones that are made of sustainable materials and feature a built-in rack system. You can also opt for bar stools or benches that can be placed at a preferred height and held in place with adjustable bungee straps.
Sink & Countertops
Painting countertops in a tone that coordinates well with the color of your walls not only creates an inviting atmosphere but is extremely easy to maintain as well. Granite or marble countertops come in a wide variety of color options and patterns and have long-lasting durability so they provide a great return on your investment by extending the life of your kitchen.
Kitchen Decor Ideas
A simple way to add an interesting element to your nature-inspired kitchen is to incorporate some hanging plants on the wall. Hanging plants will add interest to your kitchen and also give it that natural feel. Decorating your kitchen with fruits and vegetables such as lemons, oranges, pears, are a great way to emphasize energetic and striking displays on empty walls. Start by considering the types of foods that you like to prepare, then look for ways in which you can integrate those same foods in a more natural way.
When it comes down to creating a nature-inspired kitchen, the possibilities are endless. Sticking to the guidelines mentioned above can help you achieve an aesthetically pleasing, practical, and environmentally savvy kitchen space. By using natural elements in your design, you are not only making an environmental impact, but you are also enhancing the function and efficiency of your new space. Get started today!